Smith needs to fix the Falcons' defensive woes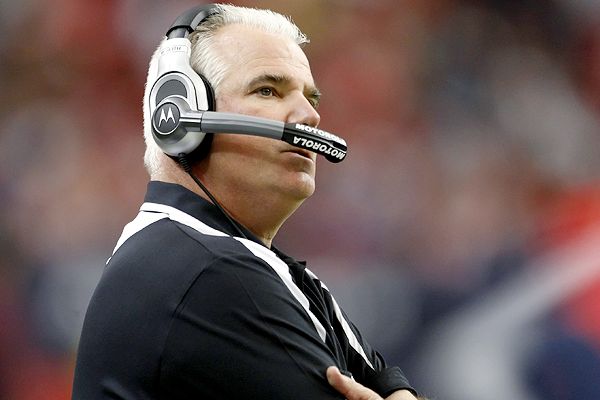 Putting aside their lackluster effort Sunday in New England, the Atlanta Falcons have more than enough offensive talent to reach the Super Bowl. They have a rising superstar at quarterback in Matt Ryan, a solid back in Michael Turner and two excellent receiving weapons in tight end Tony Gonzalez and wideout Roddy White.
But the Falcons aren't going anywhere unless Mike Smith fixes the issues on the defensive side of the ball.
Atlanta's game plan in its loss to New England on Sunday was befuddling. They often only rushed four down linemen and allowed Tom Brady to stand back in the pocket for seconds, minutes and even hours (maybe not hours, but it sure seemed like it) on end. What should frustrate the Falcons is that Brady wasn't very good, especially in the first half. He routinely overthrew his receivers and often failed to hit them in stride despite having loads of time to get the ball out of his hand.
I want to meet the person for the Falcons that watched the tape of the Jets' win over the Patriots last week and decided not to attack Brady with multiple defensive fronts. I get that Atlanta didn't want to be burned deep by Moss and was getting beat by New England's screen passes in the first half, but why the Falcons didn't get more aggressive in the second half is beyond me.