NBA draft and free agency rumors: Jordan Hill slipping, Ron Artest to Greece and more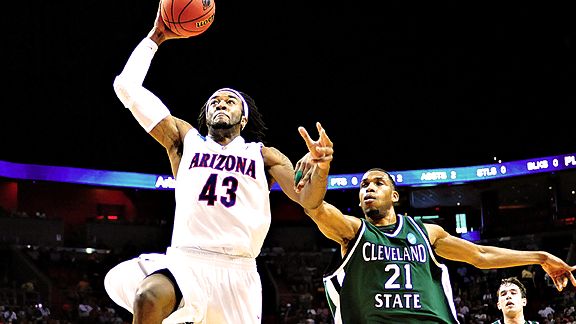 DraftExpress is over at the Reebok EuroCamp, and reported some rumors that are making the rounds.
Jordan Hill potentially slipping into the bottom of the top-10 or even possibly slightly beyond. The talk is that the Washington Wizards' 5th pick could very well end up being claimed by Stephen Curry (whether for them or another team trading up), and that since Minnesota, Golden State, New York and maybe even Toronto appear to be looking at other positional needs, Hill could be on the short end of the stick come draft night.
Hill has a lot of upside, picked up the game late, and still averaged 18.3 points and 11.0 rebounds per game for a NCAA tournament-caliber team in a power conference. He has long arms and a great reach, and he can jump out of the gym. The only concern from his combine numbers is a lack of lateral quickness. He'd be a good fit for the Bucks at #10 and even the Raptors at #9, though Toronto might be interested in finding a banger so that they can move Chris Bosh to power forward full time.
Posted in: NBA, NBA Draft, News, Rumors & Gossip
Tags: 2009 NBA Draft, 2009 NBA free agency, 2009 NBA free agents, DeJuan Blair, DeJuan Blair draft, DeJuan Blair knees, Jordan Hill, Jordan Hill draft, NBA Draft, Ricky Rubio, Ricky Rubio buyout, Ricky Rubio draft, Ron Artest, Ron Artest free agent, Ron Artest Greece, Ron Artest to Greece