MLB trade rumors: Martinez, Halladay, Lee & Garko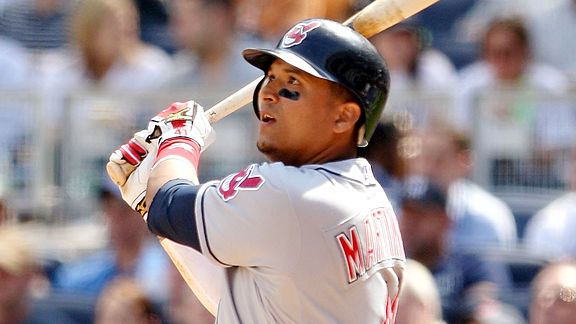 – The Brewers and Mariners are in serious talks that could send starter Jarrod Washburn to Milwaukee according to the Journal-Sentinel.
– The Yankees are looking for arms and according to ESPN.com's Jayson Stark, the Bombers are interested in the Bucs' Ian Snell, John Grabow and Matt Capps, the Nats' Joe Beimel, the Royals Ron Mahay, and the Reds' Bronson Arroyo.
– The Giants are still in desperate need of bats and according to the San Francisco Chronicle, the Indians have been scouting the G-Men's farm system. Could either Victor Martinez or Ryan Garko be on their way to San Fran?
– Despite Toronto GM J.P. Riccardi saying there is a very slim chance that a trade will happen, the Philadelphia Inquirer reports that talks between the Phillies and Blue Jays remain intense. The paper also suggests that the Phillies could turn their attention to Cliff Lee if a deal for Halladay cannot be struck.
– According to the Boston Globe, the Red Sox still remain very much in the hunt for either Roy Halladay or Victor Martinez.
– The Dodgers are denying that a deal between them and the Indians involving Cliff Lee, Victor Martinez is in serious discussion. FOXSports.com reported over the weekend that L.A. and Cleveland were discussing a blockbuster trade that would send Lee and Martinez to the Dodgers for James Loney and either Chad Billingsley or Clayton Kershaw.
Posted in: MLB, Rumors & Gossip
Tags: Blue Jays trade rumors, Brewers trade rumors, Chad Billingsley trade rumors, Clayton Kershaw trade rumors, Cliff Lee trade rumors, Giants trade rumors, Indians trade rumors, Jarrod Washburn trade rumors, Mariners trade rumors, MLB rumors, MLB trade rumors, Red Sox trade rumors, Roy Halladay trade rumors, Ryan Garko trade rumors, Victor Martinez trade rumors, Yankees trade rumors