Jazz not looking to move Boozer?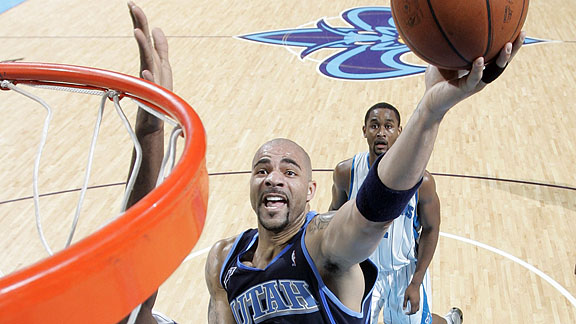 GM Kevin O'Connor disputes the notion that he and Carlos Boozer's camp have mutually agreed to a trade.
Utah Jazz GM Kevin O' Connor refuted a statement by Boozer that he and the Jazz had mutually agreed to a trade during an interview with 1320 KFAN on Tuesday afternoon. O'Connor dismissed Boozer's recent assertions that a trade from Utah was imminent, saying that the power forward is committed to a contract and must fulfill it.

"We have not told Carlos that we will trade him," said Jazz player personnel director Kevin O'Connor in a Twitter post by David Locke of KFAN. "We have not mutually agreed to trade him. We are here to win games."
This could be a case of the Jazz just trying to play down their desperation/desire to move Boozer in the attempt to get the best possible deal. It's the difference between someone using terms like "must sell" and "firm" when trying to sell a car.
The Jazz just spent a sizable sum on Paul Millsap and it doesn't make a whole lot of sense to have two of your highest paid players playing the same position. Utah is now deep into luxury tax territory, and since Boozer's contract is expiring, the Jazz aren't just going to trade him for expiring deals. They need to get a good young prospect out of the deal, or else they'll just hold onto Boozer for the rest of the season.
The Jazz are still very likely to move him, but it may not happen until the trade deadline. Typically, the best possible deals occur in the summer, so I'd expect Boozer to be moved before the season starts, though there's no guarantee it will happen.