NBA Free Agency Rumors: Turk, Charlie V, Millsap and more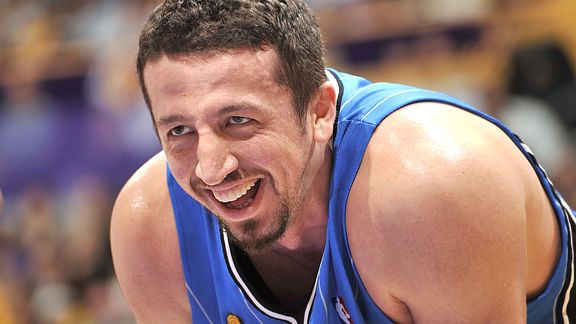 Pistons, Blazers interested in Hedo Turkoglu.
The Oregonian reports Blazers general manager Kevin Pritchard and assistant general manager Tom Penn called agent Lon Babby last night to begin the courtship of Hedo Turkoglu.
With Carlos Boozer out of the picture, an NBA source tells the Chicago Sun-Times that Turkoglu is now the Pistons' first choice in free agency.
While the Blazers' interest has long been rumored, Detroit's interest is a little surprising. They already have a very good small forward on the roster in Tayshaun Prince, so unless they're planning to play Turkoglu at the four, someone is going to lose some minutes. Of the two teams, the Pistons have more cap space, so if they want him, they can get him. (And what about Ben Gordon?)
Charlie V ahead of Turkoglu on the Pistons' wishlist?
Chicago's Ben Gordon remains the backcourt player deeply coveted by the Pistons, but the prospect of a Gordon-and-Villanueva combo likely would be slightly cheaper than trying to sign Gordon and Turkoglu with Detroit's nearly $19 million in projected salary-cap space.
The Pistons may also be interested in Paul Millsap, but anytime a team signs a restricted free agent to an offer sheet, that money is tied up for a week while his current team decides to match. That makes signing an RFA a dicey prospect.
I wonder if the Bucks are regretting letting Villanueva given the amount of interest he's generating from their division rivals (Detroit and Cleveland).
Posted in: NBA, News, Rumors & Gossip
Tags: 2009 NBA free agency, 2009 NBA free agency rumors, 2009 NBA free agents, 2009 NBA offseason, Andre Miller, Andre Miller free agent, Ben Gordon, Ben Gordon free agent, Carlos Boozer, Carlos Boozer free agent, Charlie Villanueva, Charlie Villanueva free agent, David Lee, David Lee free agent, Hedo Turkoglu, Hedo Turkoglu free agent, Marcin Gortat, Marcin Gortat free agent, NBA free agency, NBA free agency rumors, NBA rumors, Paul Millsap, Paul Millsap free agent