The quiet before the trade deadline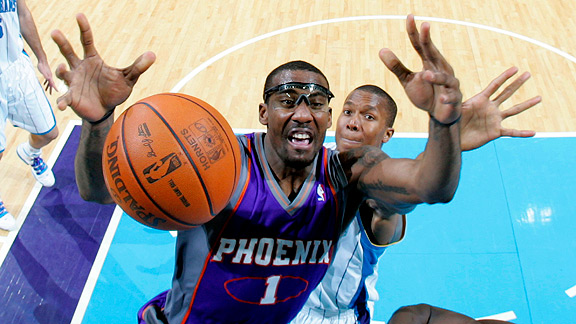 In his latest Trade Buzz, Chad Ford writes that things on the trade front have been a little quiet lately. Here's why:
One factor appears to be the looming battle over the next collective bargaining agreement, with negotiations expected to start soon. In front offices around the league, the feeling is that owners will fight for major concessions from the players in the next CBA, perhaps even a hard salary cap. With the uncertainty over the new CBA and the economy, some GMs are taking a cautious tack.

In addition to cap considerations, there is another perennial issue: Teams ask for a lot in early trade talks and often don't feel a sense of urgency until the final hours before the deadline. As one GM told me: "There aren't many teams that are willing to give teams cap relief this year. And the teams that are willing to do so are asking for a lot in return. I'm not willing to give up an All-Star to save money. But that's what they want."
There are some very big names that are available (Amare Stoudemire, Antawn Jamison, Carlos Boozer, Caron Butler, Ray Allen, Andre Iguodala and Devin Harris, just to name a few), and as non-playoff teams try to save money, it's going to be interesting to see if cap space trumps talent over the next couple of weeks.