Bears, Eagles made trade offers to Cardinals for Boldin on draft day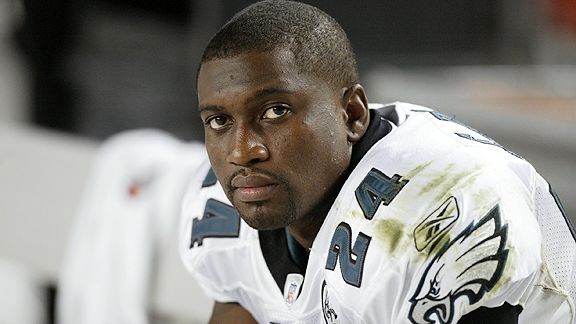 According to the Arizona Republic, the Eagles offered the Cardinals cornerback Sheldon Brown and a third round pick in exchange for receiver Anquan Boldin on draft day, but Arizona quickly rejected it. Bears' GM Jerry Angelo also admitted that he offered the 49th overall pick in exchange for Boldin, but obviously was turned down himself.
Earlier this week, Eagles coach Andy Reid told a Philadelphia radio audience that the price for Boldin was too high, both in terms of trade compensation and a new contract. As a baseline, Reid threw out trade terms of first, third and fifth-round picks, in addition to a new contract worth $10 million or so a year.

Maybe Reid was trying to spin the situation to satisfy Eagles fans, some of whom have long clamored to trade for Boldin. In the radio interview, Reid went on to say that he didn't think the Cardinals ever really wanted to trade Boldin. Of course, it would be hard to determine that when the best offer is Brown and a third rounder.

Maybe the Eagles figured they would take a stab at stealing Boldin for a pittance. No harm in that.
The Eagles never offered more than the third round pick and Brown, a seven-year veteran who is unhappy with his current contract. The Cardinals didn't have a need for a starting cornerback after signing Bryant McFadden in free agency.
Sheldon and a third round pick for Boldin? I thought I heard laughter off in the distance on draft day – turns out it was Cardinals' GM Rod Graves after talking with the Eagles.
Hey, it was worth a shot for the Eagles. If nothing came out of it, so be it. But if the Cards were at all desperate to relieve themselves from the Boldin situation, maybe they would have pulled the trigger on Philly's offer. (And then would have been rightfully lambasted by their fans and media in the process.)
I wonder if Graves would have done a deal with Angelo for a second and a third, although the third would have had to been for 2010 because Chicago had already traded that pick to Denver for Jay Cutler. Still, if Angelo was able to pull a deal off for Boldin, then the Bears would have went from perennial NFC North favorites to legit Super Bowl contenders.