Is Rosenhaus to blame for Boldin's situation with Cardinals?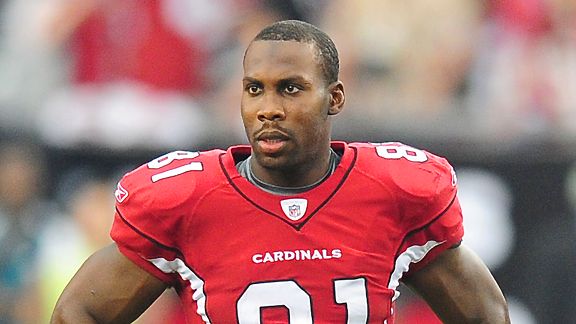 According to a report by the Arizona Republic, agent Drew Rosenhaus is apparently to blame for the mess that currently is Cardinals receiver Anquan Boldin's contract situation.
Boldin is under contract for two more years with the Cardinals, at $2.75 million this year and $3 million in 2010, a deal Rosenhaus renegotiated in 2005.

Rosenhaus pushed for a new deal, however, after the Cardinals re-signed Fitzgerald to a four-year, $40 million extension before last season. The Cardinals told Boldin they would try to oblige but first had to attend to new deals for Dansby and Pro Bowl safety Adrian Wilson.

Boldin, under advice from Rosenhaus, demanded a trade last summer and said he would never re-sign with the Cardinals. His position softened in the ensuing months and, after helping the Cardinals reach Super Bowl XLIII, dialogue resumed about a new contract.

But through it all, Boldin's reputation took a hit, although his performance on the field never came into question. He finished the 2008 regular season with 89 receptions for 1,038 yards and 11 touchdowns.
If this is true, it would make sense why Boldin plans to fire Rosenhaus and is now seeking new representation. Maybe Boldin would be willing to take a modest pay raise (whatever that entails) from the Cards, but Rosenhaus kept pushing for more. Either way, with Rosenhaus out of the way it seems like Boldin is a safe bet to stay in AZ. In fact, Boldin might even report to minicamp sometime this week as a sign of good faith to the team.