So much for Sabathia being a postseason choke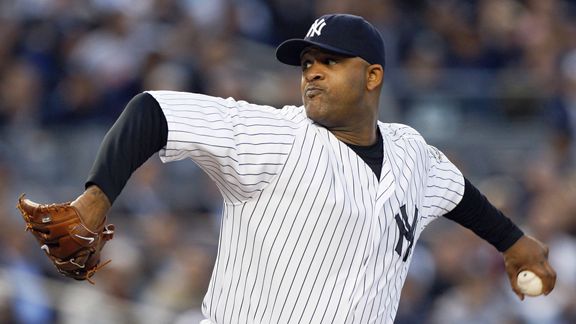 Remember all the talk before the playoffs started about how CC Sabathia couldn't hack it in the postseason? Well, apparently Sabathia took it to heart because so far the Yankees' ace has been dominant.
Sabathia limited the Angels to one run on four hits over eight innings in the Yankees' 4-1 Game 1 victory in the ALCS Friday night. Sabathia also struck out seven and walked just one as he threw 76 of his 113 pitches for strikes.
Of course, New York was helped dramatically by L.A.'s inability to make routine plays. The Halos played a brutal game, committing three errors and allowing a routine popup fall between Eric Aybar and Chone Figgins between shortstop and third base in the third inning. The play allowed two runners to score and the Yankees never looked back after that.
The only good thing that can come out of this loss for the Angels is that they played so bad that it could re-focus them for the rest of the series. It's hard to get over a tough loss when you played well and just didn't execute in the end. It's a little easier to chalk up a loss and move on when you make a bunch of routine errors and overall just had an off night.
We'll see how the Halos respond in Game 2.