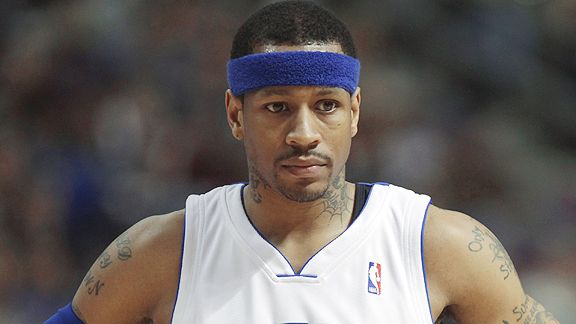 It's that time of year in the NBA. Free agency is winding down, training camps are still a few weeks away and the news is generally slow.
So when the worst team in the league makes an offer — doesn't sign, mind you, only makes an offer — to a 34-year-old former MVP whose best years are behind him, it becomes the lead story on ESPN's NBA page.
Iverson is one of the most high profile, unrestricted free agents remaining on the market, and there were reports in recent days that he was leaning hardest toward reuniting with his old coach, Larry Brown, with the Charlotte Bobcats.

But the Bobcats are for sale and are under severe financial constraints, and Iverson's other strongest suitor — the Miami Heat — is already more than $3 million into luxury tax territory and has not been willing thus far to make Iverson a substantial financial offer.

Memphis is approximately $3.5 million under the salary cap for the 2009-10 season and thus could easily outbid Charlotte and Miami for the services of the 10-time All-Star, whom Grizzlies owner Michael Heisley sees as a strong gate attraction.
Iverson could help a contender, but his stint in Detroit leaves the impression that he doesn't play well with others. This is why teams like Charlotte and Memphis are in the running for his services.