Experience carries Boise State in the end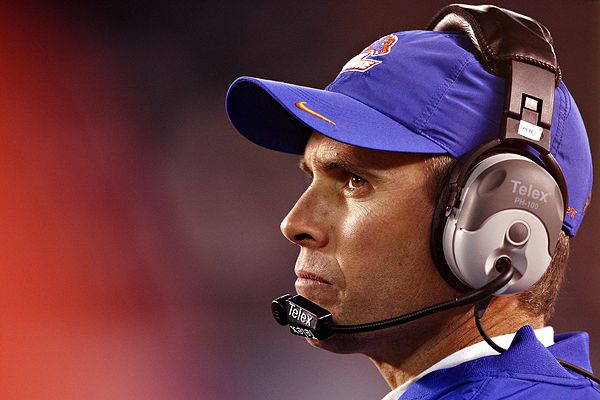 Maybe we should have seen it coming from the start: There was TCU, a college football juggernaut this season, wound as tight as a rubber band ball and failing miserably to shake the nerves.
Maybe we should have known that the 2010 Fiesta Bowl was going to play out exactly how it did. Boise State, the more experienced team, managed to limit its mistakes and stay within itself on its way to a 17-10 win on Monday night. TCU, a team playing in its first BCS bowl game, looked incredibly nervous from the start and seemingly couldn't get out of its own way for four quarters.
Chris Petersen's Broncos had been there before after shocking Oklahoma in the 2006 Fiesta Bowl. They knew what playing in a BCS bowl was all about and they executed that way. They were the more settled team and they parlayed patience into a 7-0 lead when TCU made the first mistake of the game when Brandyn Thompson picked off Andy Dalton and returned it 51 yards for a touchdown.
What's interesting is that wasn't the best Boise State can look. Kellen Moore, who statistically was the best quarterback in the nation coming into the game, wasn't particularly crisp and an offense that is predicated on consistency and rhythm looked out of sync from the start.