Could Blake Griffin eventually become a Laker?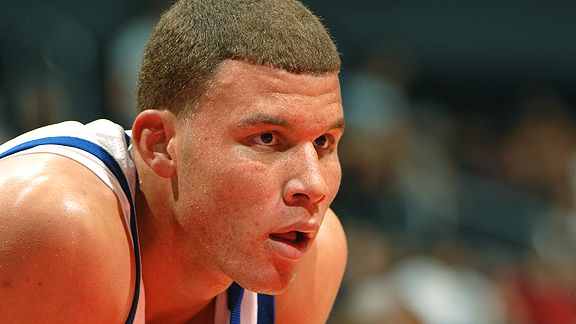 J.A. Adande of ESPN.com suggests the Lakers as a possible destination for Griffin when he becomes a free agent in 2014.
From 1994 to 2004, the Clippers had 10 picks in the first 10 selections of the draft. The only one to stay with the team for more than five seasons is Chris Kaman, the center selected sixth overall in 2003.

Griffin could become an unrestricted free agent in 2014, which coincides with the expiration of Kobe Bryant's and Pau Gasol's contracts with the Lakers. Now that's a franchise with a history of attracting and retaining star players, one with a low tolerance for down time. If the Lakers have to reset in 2014, who better for them to do it with than Griffin?
For his part, Griffin seems to be focused on the right thing — making the Clippers better.
"I would love to do that," Griffin said. "I would love to be a part of it. I don't think there's a greater feeling than helping something, being a part of something bigger than yourself, being a part of something that changes the culture. If we're really committed to winning, we're committed to being better, I would love to be here. But there's a lot of years, a lot of games to be played before any of that's going to be decided."
The phrase that caught my eye was "if we're really committed to winning…"
That's the rub with the Clippers, isn't it? There have been a lot of good players come through the franchise and they hardly ever stay. Can Griffin and Eric Gordon turn this thing around quickly enough to convince themselves to stay? Can Clippers management surround them with enough talent to make the playoffs? If Gordon doesn't re-sign in 2013, I doubt Griffin will re-up the following summer, but that's just speculation.
The key is Donald Sterling. Widely regarded as one of the worst owners in sports, the Clippers' bubble always seems to burst, and some have suggested that Sterling's stink is the reason.
In Griffin they have a bubble. A very, very big bubble. Is it going to burst?