Should Nebraska join the Big Ten?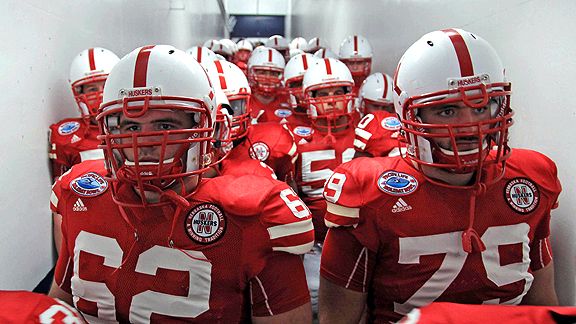 Tom Shatel of the Omaha World-Herald thinks the Huskers should:
Why would Nebraska want to join the Big Ten?
Two reasons. Revenue. Security. Big Ten members already are raking in $22 million each per year, thanks in large part to the Big Ten Network. Grow the network and grow the earning potential. That's about $15 million more than what NU gets from the Big 12. Think of what you can do with $15 more million per year.

Then there's long-term security. Does anyone really trust that the Big 12 will stay together or be something that NU would want to be part of? How does Nebraska vs. TCU/New Mexico/Colorado State grab you?

Why would the Big Ten want Nebraska?
The national profile to boost Big Ten network numbers, plain and simple. CBSsports.com reported that the Big Ten Network is getting a subscription fee of 70 cents per subscriber within the eight-state Big Ten region; outside the region it's 10 cents per subscriber. If the Big Ten can increase the market outside its region, the subscription price would soon follow. NU may not have the TV sets in Nebraska, but they have the TV sets around the country, from Maine to Florida to California. NU also brings sizzle. Rutgers and Mizzou don't.
The biggest problem that Nebraska would have if it moved to the Big Ten would be recruiting. The Huskers do a ton of recruiting in the talent-rich state of Texas and if they moved to the Big Ten, they would likely have a much tougher time convincing blue chippers to play against the likes of Ohio State and Michigan every year, as opposed to UT.
That said, Nebraska is a tradition-rich program and would fit well with a tradition-rich conference like the Big Ten. (Although I'm sorry, but there may be nothing more boring than Nebraska-Iowa every year.)