Erin Andrews receiving e-mail death threats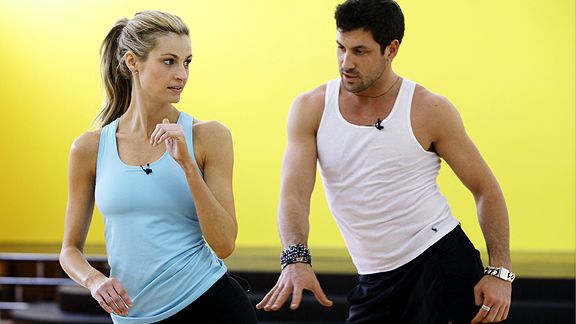 ESPN sideline reporter and current "Dancing with the Stars" contestant Erin Andrews is being harassed once again. According to attorney Michael Grossman, a man has sent Andrews at least dozen threatening e-mails since September.
From ESPN.com:
DirecTV provided them to Andrews' representatives Thursday, but it was not immediately clear to whom the e-mails were addressed.

The e-mails were at first sexual, but the most recent were explicitly violent and "threatened Erin with murder," Grossman said. They also had details about location and method.

The messages discuss the case of Michael David Barrett, who was sentenced last month to 2½ years in federal prison for secretly shooting nude videos of the ESPN reporter.

"He refers to Barrett in his e-mail in a way to make clear to us that situation had some influence," Grossman said, but added that the man appeared to have no ties to Barrett.
This poor woman. Hopefully the whole ordeal with last year's stalker has made her stronger. As of now, she's doesn't plan on quitting "Dancing with the Stars," and security has been hired to protect her and her family.