Phillips, Williams will be back with Cowboys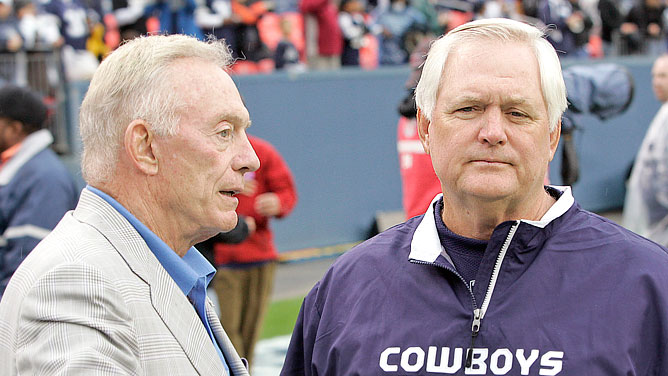 According to a report by ESPN.com, Wade Phillips will return as the Cowboys' head coach for 2010. Also set to return is receiver Roy Williams, who is reportedly "certain" to be back next season.
There has been no decision on whether to negotiate an extension of Phillips' current contract, the source said. The Cowboys control Phillips' fate because they have an option for the 2010 season under terms of Phillips' original contract that will play him close to the $3 million he earned this season when he served as the league's only head coach-defensive coordinator.

The source also said that disappointing wide receiver Roy E. Williams — who made $9 million this season — is certain to return after a lackluster first full season with the Cowboys. Williams' season ended with him failing to make a single reception against the Vikings. Quarterback Tony Romo threw his direction only once, a throwaway under pressure.
When you take away his struggles in the postseason, Phillips has been a solid head coach for the Cowboys. He has produced two NFC East titles in three seasons and his defense allowed the fewest points in the NFC this year.
But the problem is that the Cowboys have enough talent to challenge for a Super Bowl and always fail to deliver. Beating the Eagles in the Wildcard round was a step in the right direction, but Dallas' play yesterday in Minnesota was a complete disaster.
If Jones adds a few more pieces to the roster and the Cowboys suffer a similar fate next year, Phillips might be gone. But if he gets them to the NFC Championship Game, then Jones might have a dilemma similar to the one he faced this year.