Decade Debate: 10 Pivotal MLB Trades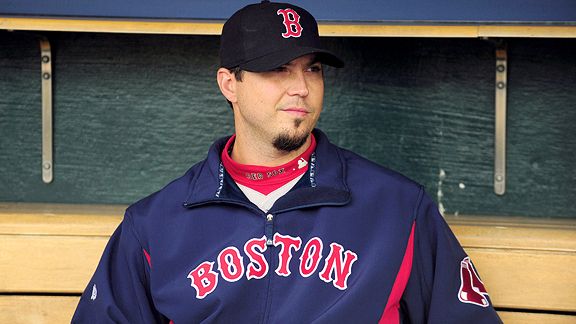 There have been countless trades this past decade in the MLB, with some obviously more significant than others. But what were the most pivotal deals of the past 10 years? As part of our Decade Debate series, here are 10 trades in the past decade that turned out to be pivotal for one or both of the clubs involved. Keep in mind that the trades didn't have to be blockbuster in order to be pivotal. So if you're wondering why you see the Mets' acquisition of Johan Santana in the honorable mention section, don't forget that New York has yet to even make a playoff appearance since that trade.
10. Red Sox trade "No-mah."

While many Boston fans were sad to see Nomar Garciaparra traded to the Cubs as part of a four-team deal that sent Orlando Cabrera and Doug Mientkiewicz to the BoSox, they can't deny that the deal worked out in the end. Thanks to the contributions of Cabrera and Mientkiewicz during the year, the Red Sox went on to win the 2004 World Series – their first in 86 years. A groin injury derailed Nomar's days in Chicago, although he did wind up getting a World Series ring for his half season in Boston. It was well-deserved recognition for a player that had meant a lot to the Red Sox organization.
9. Brewers land CC.

Did the Brewers win a World Series after unloading prospects Matt LaPorta, Zach Johnson, Rob Bryson and Michael Brantley for CC Sabathia in 2008? No, but that hardly takes away from Sabathia's value that season. He virtually lifted Milwaukee into the postseason almost single-handily that year by posting an 11-2 record with a 2.70 EA. Granted, he was rocked for five runs in only 3.2 innings by the Phillies in Game 2 of the 2008 NLDS, but the fact that he finished sixth in the NL MVP award voting that year proves how much he meant to Milwaukee.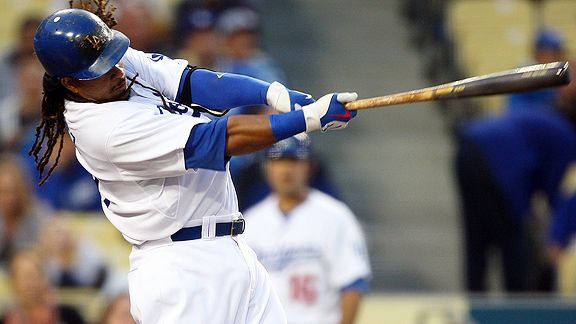 8. Mannywood is born.

Fed up with his sandbagging attitude, the Red Sox eventually decided to part ways with slugger Manny Ramirez in 2008 by sending him to the Dodgers in a three-team deal that also sent Jason Bay from the Pirates to the Red Sox. Ramirez immediately became a fan favorite in L.A. by helping lead the Dodgers to the NLCS and back into the postseason in 2009. Despite a long, dragged out negotiation process and a drug suspension, Manny remains a favorite in L.A. Meanwhile, Bay put up solid numbers for the Red Sox, although he doesn't look long for Boston at the moment. As for the Pirates (who acquired prospects Andy LaRoche, Bryan Morris, Brandon Moss and Craig Hansen), they appear to have gotten the short end of the deal, but it's still too early to tell what kind of an impact these players will have in the future.
7. Rays land two World Series components.

Nobody thought the Rays had any shot at making a World Series run in 2008, but they proved everyone wrong by making their first championship appearance in club history. One of the trades that many forget that aided Tampa in '08 was the one that sent Delmon Young, Brendan Harris and Jason Pridie to the Twins in exchange for Matt Garza, Jason Bartlett and Eduardo Morlan. Bartlett went on to become the Rays' MVP that season, which was chosen by local Tampa sportswriters, and was also named to the 2009 All-Star Game. Garza posted an 11-9 record with a 3.70 ERA in 2008 and earned series MVP honors for helping the Rays beat the Red Sox in the ALCS that year. He posted a sparklingly 1.39 ERA in two starts and also earned a victory in the decisive Game 7.
6. Expos trade away three young stars for Colon.

Back when they were still the Expos in 2002, Montreal GM Omar Minaya thought that the franchise was going to be contracted. With that in mind, he traded away his top three prospects (Cliff Lee, Grady Sizemore and Brandon Phillips) to the Indians in exchange for starter Bartolo Colon. But the Expos never made the playoffs that season and two years later they moved to Washington, D.C. to become the Nationals. Colon went on to sign with the White Sox in 2003, while Lee and Sizemore soon became stars for Cleveland. Phillips took longer to develop and was eventually traded to Cincinnati, where he is one of the Reds' top performers. One traded affected three clubs in varying ways.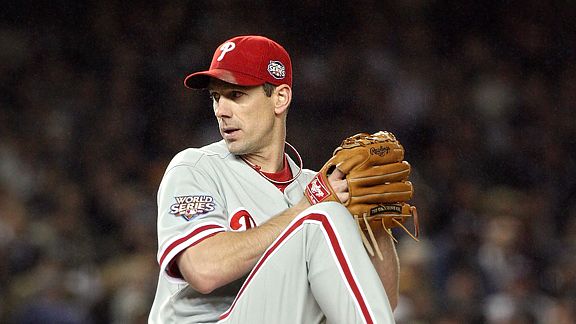 5. Phillies boost their shot at a repeat with acquisition of Lee.

Despite winning the World Series in 2008, the Phillies felt they needed one more piece in 2009 to ensure themselves of another run in 2009. So they sent prospects Carlos Carrasco, Jason Donald, Lou Marson and Jason Knapp to the Indians in exchange for ace Cliff Lee and outfielder Ben Francisco. Lee paid immediate dividends for the Phillies by compiling a 5-0 record with 39 strikeouts and a 0.68 ERA in his first five starts for Philadelphia. He also pitched a complete game in Game 1 of the 2009 World Series, earning a victory against the Yankees. He was also the winning pitcher in Game 5 of the Series, although the Phillies eventually lost to the Yankees in six games.
4. Schilling helps D-Backs win first World Series title.

In 2000, Curt Schilling was traded to the Diamondbacks for first baseman Travis Lee and pitchers Vicente Padilla, Omar Daal and Nelson Figueroa. He posted a 22-6 record with Arizona, as well as a 2.98 ERA in 2001 and also went 4-0 with a 1.12 ERA in the postseason that year. Along with teammate Randy Johnson, Schilling was named the 2001 World Series MVP for helping the Diamondbacks upset the Yankees in the championship. It would be the first of two times this decade that Schilling would help a club win a World Series after being acquired in a trade.
3. Red Sox fleece Diamondbacks for Schilling.

In what can only be described now as outright theft, the Red Sox acquired starter Curt Schilling from the Diamondbacks for Brandon Lyon and Casey Fossum. Schilling helped Boston win two World Series titles (2004 and 2007), while Fossum lasted just one year in Arizona before the D-Backs traded him to the Rays for outfielder Jose Cruz, Jr. While he wasn't spectacular, Lyon turned out to be a bargain for Arizona. Of course, the impact he made for the D-Backs was nothing compared to what Schilling brought to the Red Sox.
2. Red Sox trade away a young stud, but acquire their ace.

In the fall of 2005, the Red Sox were looking to acquire an ace for atop their rotation, while the Marlins were looking to trim payroll. The clubs made solid trading partners as Boston acquired pitchers Josh Beckett and Guillermo Mota, as well as third baseman Mike Lowell from Florida in exchange for minor league prospects Hanley Ramirez, Anibal Sanchez, Jesus Delgado and Harvey Garcia. Beckett has been everything the BoSox had hoped for by helping the club win the 2007 World Series (with Lowell's help), while Ramirez has become the face of the Marlins' organization.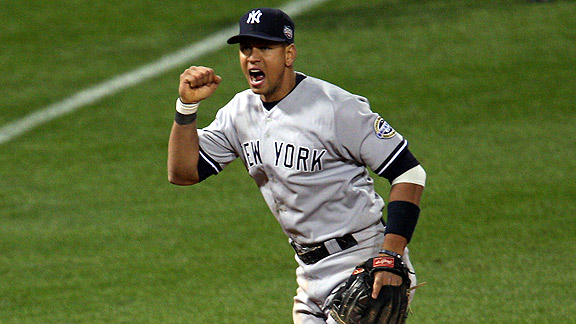 1. Yankees trade for A-Rod.

In 2004, Alex Rodriguez appeared to be heading to Boston and had the players union signed off on a trade that would have diminished the value of his record $252 million contract, he may still be there today. Instead, the BoSox's most hated rival swooped in with a blockbuster deal that sent Alfonso Soriano and prospect Joaquin Arias to the Rangers in exchange for A-Rod. While it took years for the trade to pay off for the Yankees in terms of championships, A-Rod played a key role in helping the Bombers win the 2009 World Series.
Honorable Mention:
– Mets acquire Johan Santana
– Mariners trade Ken Griffey to Reds
– A's trade Mark Mulder to the Cardinals for Dan Haren and prospects
– A's trade Tim Hudson to Braves
– Tigers acquire Miguel Cabrera
– Dodgers trade Paul LoDuca to Marlins for Brad Penny and Hee Seop Choi
– Giants trade Joe Nathan, Francisco Liriano and Boof Bonser for one year of A.J. Pierzynski
– Roy Halladay to the Phillies? Cliff Lee to the Mariners?
Posted in: MLB
Tags: Best mlb trades, best mlb trades of '00s, best mlb trades of the decade, biggest mlb trades, biggest mlb trades of the decade, CC Sabathia, CC Sabathia Brewers trade, Cliff Lee, Cliff Lee Phillies trade, Curt Schilling Diamondbacks trade, Curt Schilling Red Sox trade, End of Decade Sports, Hanley Ramirez Marlins trade, Josh Beckett Red Sox trade, Manny Ramirez, most pivotal mlb trades, top mlb trades