Tennessee being investigated for use of hostesses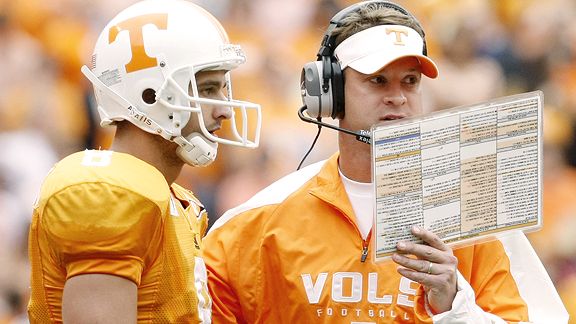 According to a report by ESPN.com, Tennessee is under investigation for using recruiting "hostesses" to help lure high school football prospects to come to the university.
The NCAA appears to be strongly interested in Tennessee's use of hostesses — students who are part of a university group that hosts prospective students on campus visits, including athletes. It was not clear whether the university sent the hostesses to visit the football players, the newspaper reported.

In one case, hostesses traveled nearly 200 miles to attend a football game at James F. Byrnes High School in Duncan, S.C., one of the nation's best high school football programs, where at least three potential Tennessee recruits were playing, according to the report.
Two of Lattimore's high school teammates, Brandon Willis and Corey Miller, have orally committed to Tennessee. Lattimore said the hostesses were "real pretty, real nice and just real cool" and thinks they had "a lot" of influence in his teammates making oral commitments, according to the report.

"I haven't seen no other schools do that," Lattimore said, according to the report. "It's crazy."
According to the article, Tennessee has committed at least six secondary NCAA violations since Lane Kiffin took over as head coach.
It might be hard to gather evidence in this situation outside of talking to the young recruits, but considering Tennessee has committed six violations one would assume that the NCAA is going to take their time investigating these "hostess" allegations.
Not a good start for Kiffin at UT.