Blogging the Bloggers: Danica Patrick, Lion fans & surprising players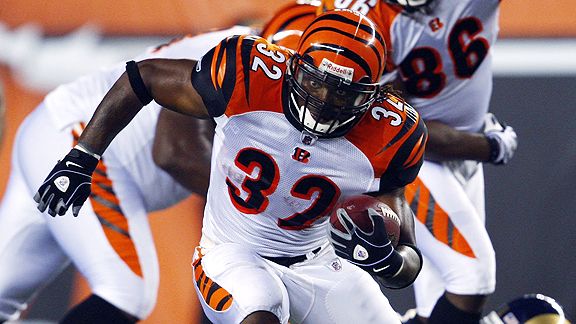 – BLEACHER REPORT lists the six most surprising players so far in the NFL, including the Bengals' Cedric Benson.
– THE DRAFT ZOO has a complete recap of Week 4 in college football, including five things they learned, who was the weekend's top performers and what the Heisman race now looks like.
– SPORTSbyBROOKS fills everyone in that driver Danica Patrick will appear in ESPN The Body issue.
– DEADSPIN has the hilarious (but sad) story of a Lion fan who enjoyed himself so much that he got drunk, then choked out by his buddy, then caught with his pants down. (With horrifying photos.)
– UNCOACHED dedicates its "NFL Weenie Move of the Week" to Jets wideout David Clowney, who actually tweeted about his lack of playing time.
– REAL CLEAR SPORTS compiles its ranking of the Top 10 Worst Franchise Moves.
Follow the Scores Report editors on Twitter @TheScoresReport. You can also follow TSR editor Gerardo Orlando @clevelandteams and @bullzeyedotcom, and you can follow TSR editor Anthony Stalter @AnthonyStalter.
Picture of the Day
Enjoy a daily photo from Bullz-Eye.com of one of their beautiful models.
Improve your game today!
You've got to brush up on your game to get the girl! Find your hookups with this online dating guide.
Sexy Girls and Cars
Check out this slideshow of hot babes and cool cars.