Blogging the Bloggers: Plax's first night in jail, Tennessee's dance team & more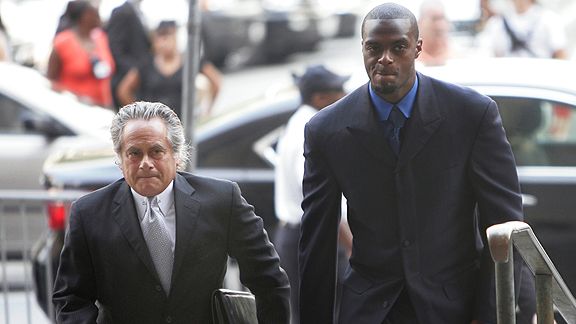 – YARDBARKER (via NO GUTS, NO GLORY) notes that it was a tough first night in jail for former Giants' receiver Plaxico Burress. Apparently one of the other inmates yelled out, "The Giants suck!" Inmates, they have no regard for anyone's feelings…
– DRAFT ZOO highlights the Week 4 games to watch in college football, while also breaking down the keys to victory for certain teams.
– UNCOACHED noticed that the University of Tennessee dance team likes to party.
– REAL CLEAR SPORTS lists the top 10 surprises of the 2009 MLB season.
– THE BLEACHER REPORT writes that in the race for quarterback supremacy, the NFC is closing in fast with signal callers like Drew Brees, Eli Manning, Jay Cutler and Matt Ryan.
Follow the Scores Report editors on Twitter @TheScoresReport. You can also follow TSR editor Gerardo Orlando @clevelandteams and @bullzeyedotcom, and you can follow TSR editor Anthony Stalter @AnthonyStalter.
Picture of the Day
Enjoy a daily photo from Bullz-Eye.com of one of their beautiful models.
Improve your game today!
You've got to brush up on your game to get the girl! Find your hookups with this online dating guide.
Sexy Girls and Cars
Check out this slideshow of hot babes and cool cars.