Fantasy Quick-Hitters: LT/Sproles, Pierre/Bell & Gonzalez's knee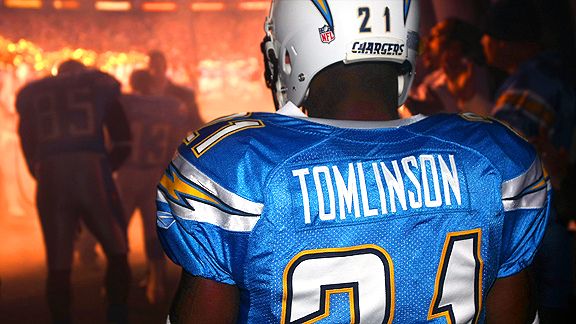 LaDainian Tomlinson limping after win in Oakland. LT2 was replaced for much of the second half by Darren Sproles, who played well in his place. Tomlinson was determined to have a bounce back season, but he's off to a rough start. Even if his ankle is better heading into Week 2, the Chargers are going to utilize Sproles heavily to keep Tomlinson fresh. This is bad news for LT2 owners.
HC Sean Payton: Bell and P. Thomas are "competing for touches in a course of a game." Bell's big day against the Lions has earned him more playing time, much to the chagrin of Thomas owners who drafted him in the third or fourth round expecting RB1/RB2 production. Expect a committee going forward.
A. Gonzalez's knee injury not year-ending. However, he has multiple sprained ligaments so he may be out a while. Austin Collie, Pierre Garcon and Dallas Clark will pick up the slack, though the Colts will look to add a veteran (but not Marvin Harrison) if Gonzalez's knee injury will keep him out a month or more.