NBA preparing Twitter guidelines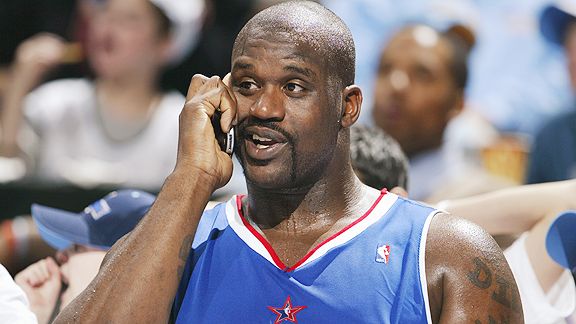 According to Yahoo! Sports, the NBA is planning to provide guidelines for their players that are using the different social media outlets to communicate to fans.
"Obviously, there is a happy medium between tweeting before the game and tweeting from our bench during the game," Stern said by phone. "You want to make sure that pop culture doesn't intrude on what brought us here, which is the game, and that we show the right respect for the game."

The NFL announced its own guidelines on Monday by restricting players, coaches and football operations personnel – or anyone representing them – from using social media networks like Twitter and Facebook from 90 minutes before kickoff to the end of traditional media interviews after games. NFL game officials are banned from using social media at all times.

"We just need to make sure when it's OK to Tweet and when it's not OK to Tweet so it at least focuses around the game," [Stern] said. "It would look unusual for a guy sitting on the bench to pick up his cell phone, and I think we can agree that he probably shouldn't be writing e-mails. It's not about Twitter; it's about the line of communication. That's what we're focusing on."
It's understandable why a team or a league would want their players to avoid "tweeting" during business hours. They're being paid to do a job, not interact with fans. That said, Twitter is a social and marketing phenomenon, so when used correctly, it can enhance the fan's experience. There's no way for the league or team to filter a player's comments, so the restrictions make sense.