John Smoltz to sign with Cardinals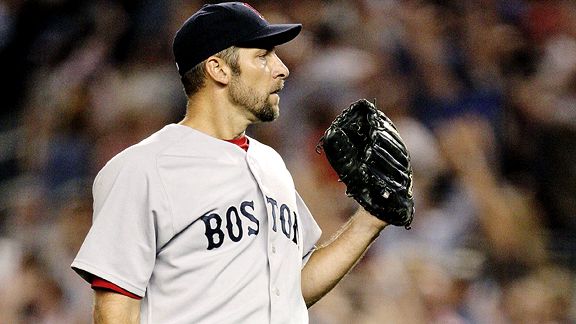 Starter John Smoltz has found a new team in the St. Louis Cardinals.
From the St. Louis Post-Dispatch:
Free agent pitcher John Smoltz will accept the Cardinals' offer to join the club as its fifth starter after clearing waivers at noon (St. Louis time) today, barring an unforeseen waiver claim, multiple sources said Tuesday.

Smoltz, the only pitcher in major-league history to achieve both 200 wins and 150 saves, becomes eligible to join his new club after clearing release waivers. The Boston Red Sox designated the former NL Cy Young Award winner for assignment Aug. 7 before placing him on waivers Monday. Teams have 48 hours to place a claim in the unlikely event they are willing to assume the balance of Smoltz's $5.5 million contract.
Since the Red Sox released him, the Cardinals will only have to pay the prorated portion of Smoltz's contract, which is roughly $100,000.
This isn't a bad signing for a club that is trying to add talent to make a World Series run. While Smoltz certainly looked washed up in his brief stint in Boston, he might be rejuvenated pitching in the NL again and is certainly worth a look considering the other fifth-starter candidates for the Cardinals are Todd Wellemeyer, Brad Thompson, P.J. Walters and Mitchell Boggs.
There's also speculation that Smoltz could wind up being a potential setup man for Ryan Franklin in the bullpen.