Blogging the Bloggers: Big Ben, Brett Myers & Joe Mauer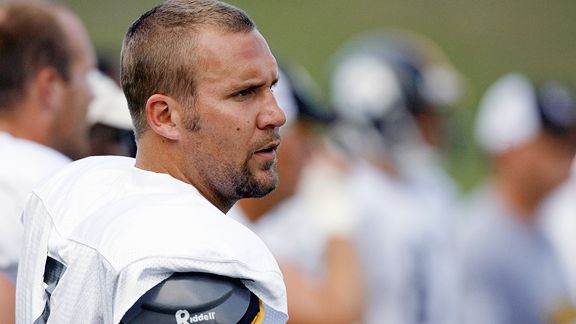 – As SPORTSbyBROOKS points out, Ben Roethlisberger's sexual assault accuser's e-mails aren't helping her prove that she's a victim.
– DEADSPIN provides yet another example of how Phillies pitcher Brett Myers just can't stop being an a-hole.
– YARDBARKER details why Twins catcher Joe Mauer is MVP for the 2009 season.
– THE SPORTZ ASSASSIN compiles a list of things that announcers can't say now that Michael Vick is back in the NFL.
– UNCOACHED has "10 awesome videos of NBA players taking trash."
Follow the Scores Report editors on Twitter @TheScoresReport. You can also follow TSR editor Gerardo Orlando @clevelandteams and @bullzeyedotcom, and you can follow TSR editor Anthony Stalter @AnthonyStalter.
Picture of the Day
Enjoy a daily photo from Bullz-Eye.com of one of their beautiful models.
Improve your game today!
You've got to brush up on your game to get the girl! Find your hookups with this online dating guide.
Sexy Girls and Cars
Check out this slideshow of hot babes and cool cars.