Blogging the Bloggers: Big Ben, Brett Myers & Joe Mauer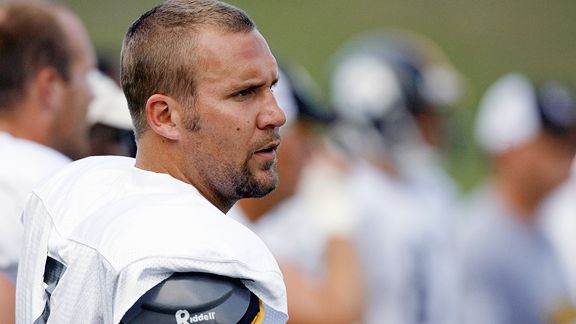 – As SPORTSbyBROOKS points out, Ben Roethlisberger's sexual assault accuser's e-mails aren't helping her prove that she's a victim.
– DEADSPIN provides yet another example of how Phillies pitcher Brett Myers just can't stop being an a-hole.
– YARDBARKER details why Twins catcher Joe Mauer is MVP for the 2009 season.
– THE SPORTZ ASSASSIN compiles a list of things that announcers can't say now that Michael Vick is back in the NFL.
– UNCOACHED has "10 awesome videos of NBA players taking trash."