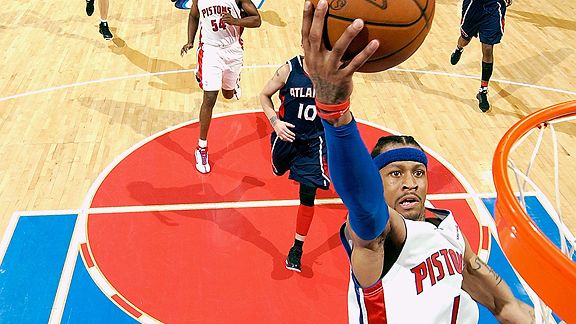 Yes, according to his Twitter feed.
My people just informed me that we are getting close to a deal. I asked them to call me the when its done. I am so ready to know!

I have not been this eager with anticipation since the night before the NBA Draft in 96. Then I knew where I was going, now I want to know!
It sounds like even he doesn't know where he's going. Why are his people keeping him in the dark? So that he won't spill the beans on Twitter?
Chris Sheridan outlines the five teams that are likely in the mix for AI's services: Miami, New York, Charlotte, LA Clippers and Memphis.
He thinks the Heat are the frontrunner.