Blogging the Bloggers: Carano TKO'd, Gruden on MNF and more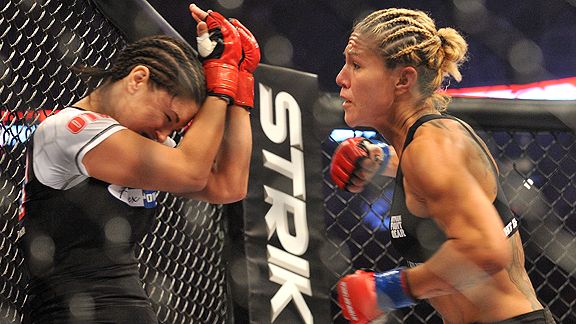 – FANHOUSE has the details about Cyborg's TKO victory over Gina Carano. TONYBLOGS has the video.
– DEADSPIN describes the chaos at a Saints' preseason game when there was some…um…confusion over the new tickets.
– PRO FOOTBALL TALK reports that the Titans' owner plans to pay Vince Young big bucks. That's right…big bucks.
– SHUTDOWN CORNER comments on the addition of Jon Gruden to MNF. Things are looking up.