Vick-to-Panthers rumors won't die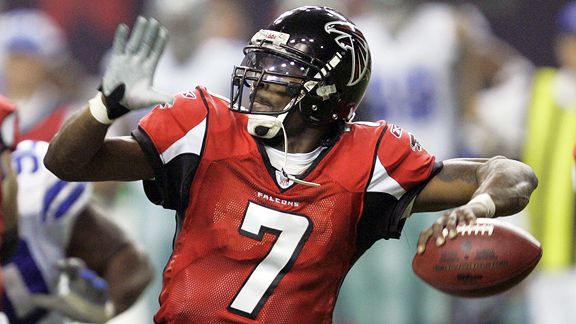 While head coach John Fox continues to dodge questions about whether or not the Panthers are interested in Michael Vick, rumors persist that the free agent quarterback is bound for Carolina.
"As I've said before, you always keep all options open," Fox said Wednesday. "I can't say that's something that we're heavily involved in at this point. I hate ruling out really anything."

The rigid philosophy has left the Panthers on the short list of teams that haven't officially ruled out signing Vick, who is attempting a comeback after completing a prison sentence for his role in a dogfighting operation.

Fox wasn't budging under a barrage of questions Wednesday, and apparently wasn't concerned about the television debates on the merits of Carolina signing Vick.

"I don't think we should be high on the radar, but I don't like to limit anything," Fox said.
This is one of the hot rumors in NFL circles right now, but it's still doubtful that the Panthers will pull the trigger on Vick. They like all three of their quarterbacks (Delhomme, Josh McCown and Matt Moore) and have also been a team that has avoided distractions since the Rae Carruth incident.
I think Fox is just being coy with the media.