Nationals' Zimmermann to have Tommy John surgery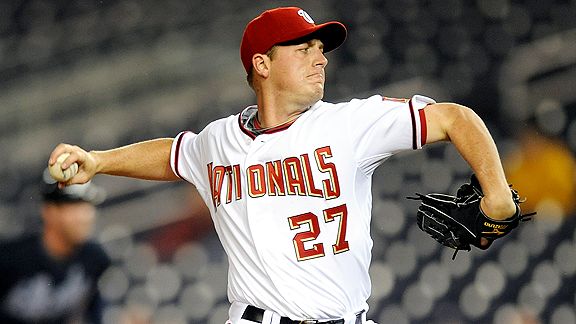 According to a report by NBC Sports, Nationals' starter Jordan Zimmermann will have to have Tommy John surgery to repair his right elbow injury.
(Acting general manager Mike) Rizzo says Monday that Dr. James Andrews reviewed an MRI exam done on Zimmermann's right elbow and agreed with a Nationals team doctor that the pitcher should have an operation to repair a ligament.

The team will seek a third opinion before consulting with Zimmermann and his agent on whether to have the surgery.
This is a massive blow to both Zimmermann and the Nationals, who view the 23-year-old as the cornerstone to an up-and-coming starting rotation. If he does follow through with the surgery, he'll likely miss the entire 2010 season and won't be ready to rejoin Washington's rotation until 2011 at the earliest. And of course, there's no guarantee that he'll respond well to the surgery.
This is disappointing news for a developing young star like Zimmermann.