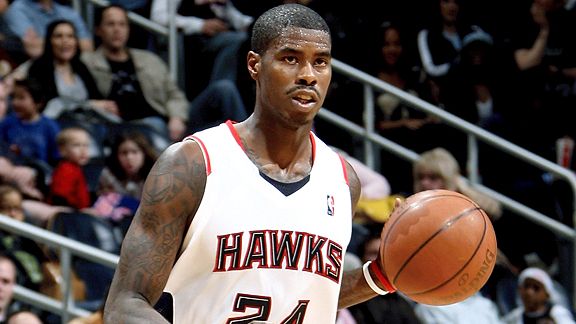 Williams is expected to sign a five year, $37.5 million contract as early as Friday, according to the source. The deal also has some hard to reach incentives that could boost the value of the contract to $43 million.
I estimated Williams's value to be in the $7-$8 million per year range, and it looks like the contract will be worth somewhere in the range of $7.5 million to $8.6 million per season, depending on those incentives.
Last season, the 23-year-old forward averaged 13.9 points and 6.3 rebounds per game, and improved his three-point accuracy from 10% to 36% year over year. I think the sense is that Williams is a bit of a disappointment since he was picked #2 overall in 2005 ahead of Chris Paul and Deron Williams, and isn't on the same level as those guys. But he's still very young and has improved his PER every year that he's been in the league. He is also a very solid defender, which is an underrated characteristic in today's NBA.