Lakers are playing hardball with Odom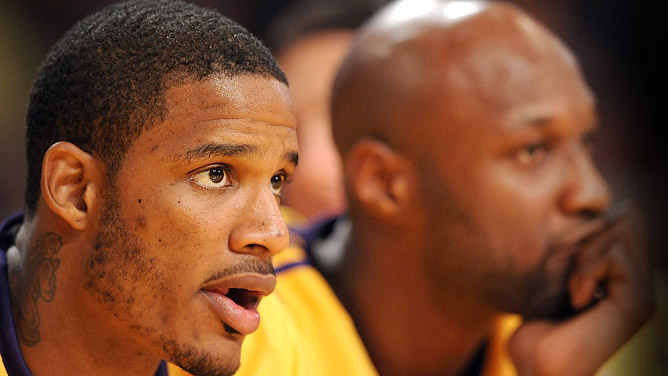 Trevor Ariza tried to play hardball…and lost. Lamar Odom tried to play hardball…and the Lakers aren't budging. If anything, they're less interested in bringing Odom back.
Odom's choices, as of lunchtime Thursday, were the same choices he's been mulling all week. Informed sources say the Lakers' latest offer is in the area of $25 million over three years, down from the $27 million over three years that was taken off the table earlier this month by Lakers owner Jerry Buss.

As ESPN.com reported Monday, should the 29-year-old decide to reunite with Dwyane Wade and Pat Riley after haggling with the Lakers for so long, Odom likely will be deciding between a five-year, $34 million deal that includes a provision to return to free agency after the fourth season or a four-year deal with an opt-out clause after three years.
Keep in mind that with California's state income tax (10% for $1 million-plus), the Lakers' offer is essentially three years for $22.5 million, or $7.5 million per season. Florida has no state income tax, so Miami's offer (~$6.8 million per season) looks to be the better offer since it has about $12 million more in guaranteed money. If these numbers are accurate, it makes sense why Odom is dragging this out. It seems like he wants to stay in L.A., but he doesn't really want to take a reduced offer.