Did the Grizzlies pick Randolph over Boozer?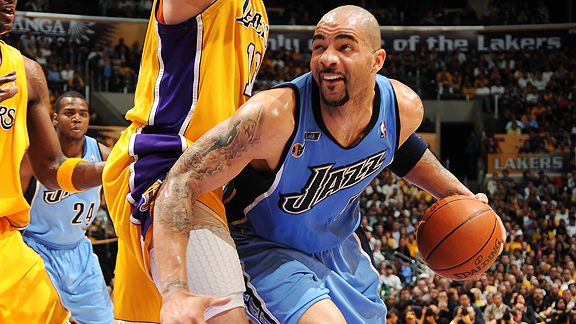 If this story is true, it's mind-boggling…
The hottest Carlos Boozer tale to blip onto the radar this week: Sources say Memphis had the option of trading for Boozer instead of Zach Randolph earlier this month.

Yet the Grizz decided, apparently with considerable input from coach Lionel Hollins, that Boozer would have been less than thrilled to play out the final season of his contract in Graceland, thus convincing them that Randolph — starting over for the third time — would be more productive.

As difficult as it remains for many league observers to digest the idea that Grizzlies owner Michael Heisley felt he could no longer afford Pau Gasol but now is willing to give the combustible Randolph some $33 million over the next two seasons, there's little doubt that Randolph will feature hugely for the Grizz next season.
It's not like Randolph is a guy who has been mired in a bad situation his entire career. He has been with three different teams and they all wanted to get rid of him. It's unbelievable that the Grizzlies had a shot at Boozer and instead decided to go with Randolph, who isn't half the player and has a far worse contract. The piece is correct — the Randolph trade makes the decision to get rid of Pau Gasol all the more insane.