Jaguars to pursue Michael Vick?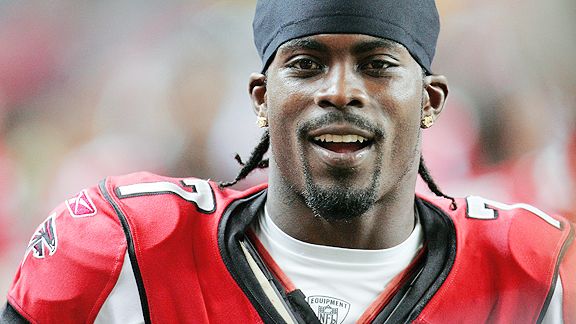 Sam Farmer of the LA Times writes on his Twitter page that the possibility of free agent quarterback Michael Vick signing with the Jaguars "is looking more and more real."
While I question how a writer from the LA Times would know that Vick could sign with the Jaguars (it wouldn't be too far-fetched to think Farmer has a contact in Jax, I guess) Jacksonville does make sense as a possible landing spot for the criminal. (Too harsh? No? Okay.)
There were rumors around draft time that the Jags would take a quarterback with the No. 8 pick in the first round, but instead decided to upgrade their offensive line when Eugene Monroe fell to them at that spot. Some pundits believe that David Garrard's time is running out in Jacksonville, although he was hardly to blame for the injuries that ransacked the offensive line last year and completely hindered the Jags' offensive success.
Still, a little competition never hurt anybody and Garrard's backup is 37-year-old journeyman Todd Bouman, so maybe Vick is a great fit for the Jags. (Although it should be noted that Jacksonville's beat writer Michael C. Wright reports that Vick's name hasn't come up once during meetings between him and team brass.)
In other Vick news, the Redskins, Seahawks, Bengals, Bills, 49ers and Rams have already stated that they're not interested in the free agent QB.