DA: Burress was willing to spend a year in jail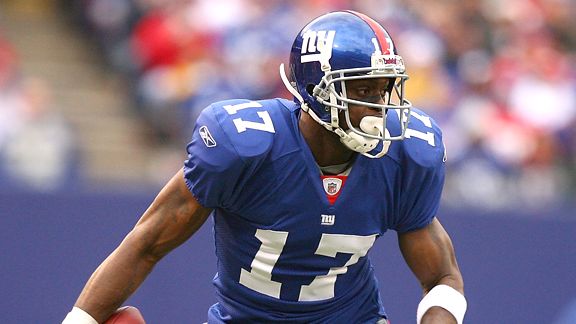 According to a report by ESPN.com, Plaxico Burress was willing to spend a year in jail for carrying an unlicensed gun into a bar last November, then subsequently shooting himself in the leg with it. But prosecutors in his case want him to spend at least two years in the slammer.
Manhattan's district attorney says he wants Giants wide receiver Plaxico Burress to serve time in prison, the New York Post has reported.

Robert Morgenthau told the newspaper that Burress, who shot himself with an unlicensed gun in November, was willing to agree to spend a year in jail, but prosecutors insisted on two, the Post said.

"We've always taken the position that he's going to have to go to jail, whether by trial or by plea," Morgenthau told the Post for a story in Monday's edition.

Burress shot himself in the thigh at a nightclub early on the morning of Nov. 29. He was charged with criminal possession of a weapon and faces up to 3½ years in prison. Burress has pleaded not guilty and is free on $100,000 bail.
His attorney, Benjamin Brafman, told the Post he was "bitterly disappointed."

"Now that they have drawn a line in the sand, this is going to be a battle," Brafman said.
Brafman is "bitterly disappointed" that his client could potentially serve two years in prison instead of one? I might be misinterpreting the gun laws in New York, but isn't carrying a loaded, unlicensed weapon a maximum prison sentence of 15 years? If Burress only spends two years in jail, that's still a freaking slap on the wrist compared to what he could have served.
If Joe Schmoe does the same thing, how many years in prison is he getting?