Andre Miller signs with the Blazers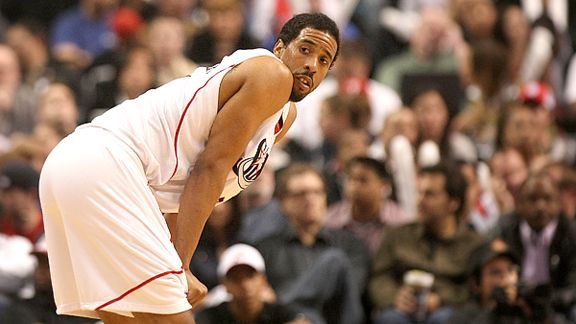 I wrote yesterday that Andre Miller likes to play at a fast pace. That apparently applies to his contract negotiations as well. He has agreed to sign a deal to play in Portland.
Miller's contract is a three-year deal worth $21 million, with $14 million guaranteed and $7 million included as a third-year team option, sources close to the process said.
Portland made a strong push for the Knicks' David Lee, but the two teams couldn't come to terms on a sign-and-trade, and the Blazers didn't want to sign Lee to an offer sheet and miss out on Miller, since New York would have seven days to match the offer. (I still find it ridiculous that teams get a full week to match an offer for one of their restricted free agents. The players association should negotiate that down to two or three business days in the next collective bargaining agreement. It would spur more offers and more competition, which is good for everyone.)
John Hollinger says that Miller is a questionable fit.
Sure, there are some ways this doesn't exactly fit. Miller does a lot of damage in the post, and the Blazers already have a couple of players (Greg Oden, LaMarcus Aldridge) occupying those slots fairly regularly. He's also an up-tempo guard on what was the league's second-slowest-paced team last season, and his inability to make 3s is an odd fit with the Blazers' habit of spacing the floor with shooters around Brandon Roy.
He goes on to discuss the Blazers' other options, or lack thereof, as well as the trickery that teams are using to circumvent the salary cap. It's an interesting read, but you'll need to be an Insider to see it.