Blazers make Andre Miller an offer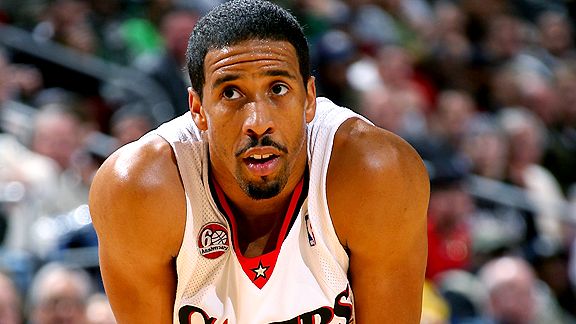 The Portland Trail Blazers have offered point guard Andre Miller a three-year contract after failing in their efforts to acquire New York Knicks restricted free agent David Lee, sources close to the process said Friday.

Miller's contract would be worth $21 million, with $14 million guaranteed and $7 million included as a third-year team option, a source said.
So from the team's perspective, this is actually a two-year deal for a total of $14 million.
On paper, Miller seems to be good fit for a Portland team that is lacking above average play at the point guard position. But the Blazers' plan has always been to surround Brandon Roy with four shooters, and Miller is most definitely not a shooter. Still, his overall field goal percentage (47%) is good for a guard, and it's not like he stands out behind the arc jacking threes. (He only takes 0.6 threes per game.)
The other issue is the pace at which Miller thrives — he likes it fast. But the Blazers like to slow the game down, as evidenced by their pace, which is the second-slowest in the league. Are the Blazers planning to speed the tempo up or do they hope to slow Miller down?
Keep in mind that this is only an offer; Miller was looking for a deal averaging $10 million, so he could reject it (though I don't expect that he will). If the Blazers do manage to sign him, it will probably increase the chances that the Knicks extend an offer to Ramon Sessions, since they were the other team talking to Miller.