Report: Lamar Odom to re-sign with Lakers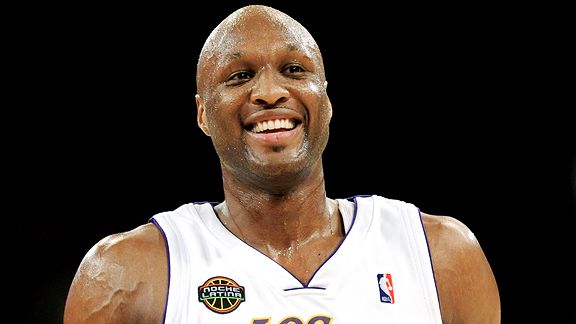 I don't know how dependable this is, but Black Sports Online apparently has sources "close to Lamar Odom" that say he's going to re-sign.
Sources close to Lamar Odom have told BSO that Odom will resign with the Lakers.

Odom will sign a 4 year 40 million dollar contract to stay with the champs.

The change of heart came after Lamar reached out to Dr. Jerry Buss. The two of them spoke yesterday where they were able to reach an agreement.

*UPDATE*

Once again sources close to Lamar Odom are insisting a deal is done and is just waiting for Dr. Buss to sign off on it.
The big question is…is WhiteSportsOnline.com taken?
I'm here all week. Try the veal.
The Lakers need to re-sign Odom in order to avoid taking a step back this summer. The Ron Artest acquisition should be great, but adding Artest would not offset losing both Trevor Ariza and Lamar Odom. With the Odom signing, the Lakers would be the clear favorite to repeat next season. Without him, I'm not so sure…