Pirates to hang onto Freddy Sanchez?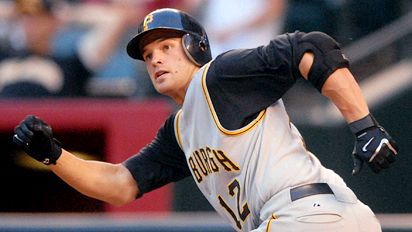 Over the past couple weeks a foregone conclusion around the baseball world was that the Pirates would wind up dealing second baseman Freddy Sanchez at some point before the July 31 trade deadline. Much like many Buc veterans before him, Sanchez was as good as gone.
But the Pittsburgh Post-Gazette is now reporting that the Pirates aren't engaged in any active talks regarding a Sanchez trade and that no deal is imminent. According to the report, the Bucs aren't in any hurry to trade Sanchez and might wind up keeping him in a Pirate uniform for the foreseeable future.
That said, what Pirate isn't available? This organization has prided itself on losing over the past 15-plus years and seemingly wouldn't hesitate trading one of its veteran players. Sanchez is also their biggest trade piece and if a contender like the Giants or Rockies puts together a deal involving multiple prospects, it would be hard for the shaky Pittsburgh front office to sit idle.
Chances are, the Bucs are playing coy and Sanchez will still be dealt at some point over the next two weeks. If Colorado put together a trade package that included Eric Young Jr., I highly doubt Pittsburgh would take a pass.
Posted in: MLB
Tags: Colorado Rockies, Eric Young Jr., Freddy Sanchez, Freddy Sanchez Giants, Freddy Sanchez Rockies, Freddy Sanchez trade rumors, Giants trade rumors, MLB trade rumors, Pittsburgh Pirates, Rockies trade rumors, San Francisco Giants, Will the Pirates trade Freddy Sanchez?