Fan ready to starve himself until Cubs win five straight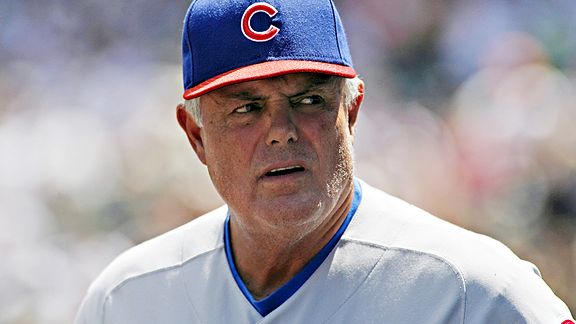 …Okay, so he won't exactly be starving himself, but he did vow to dramatically cut his calorie intake.
A Chicago Cubs fan has vowed to eat only 500 calories a day until the team wins five games in a row.

Daniel Kamen, 53, of Buffalo Grove, Ill., said he plans to start his diet after the All-Star break in mid-July and continue until the Cubs either win five consecutive games or end their season for the year, the Chicago Sun-Times reported Wednesday.

"I'm going to motivate them," he said. "I'm going to embarrass them into winning more games. They will see me get skinnier and skinnier, until maybe there's nothing left of me."
Kamen invited portly Cubs manager Lou Piniella to join his diet.

"It's an official invitation," Kamen said. "I'll show him how to do it."
This guy sticking to only 500 calories a day has as much chance as Milton Bradley hitting .300 by the end of the year. I give him two days before he's hitting up the Wendy's drive through and ordering a triple burger with fries and a frosty.