Broncos willing to field calls for Marshall?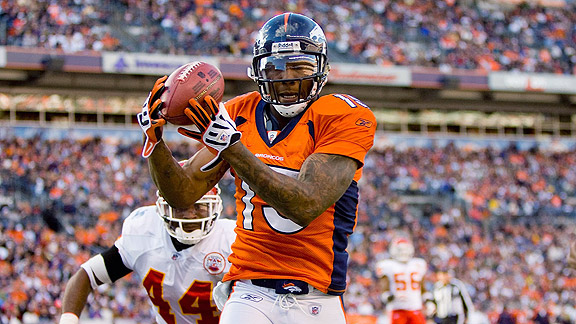 Despite a report earlier this week that stated they would stand firm and not deal the disgruntled receiver, Adam Schefter writes on his Twitter page that the Broncos are willing to field calls for Brandon Marshall.
Though Denver does not want to trade Brandon Marshall, it will take calls. Won't make them, but will take them. A 1 gets BM is my guess.
Schefter is usually solid in his reporting, so there's no reason not to buy into what he's saying. But that said, is this really news worthy? Even if the Broncos do plan on taking a stand and not dealing Marshall, they still would benefit from picking up the phone and listening to any offers. It's not like if the Ravens called and offered two first round picks (not that they would) that the Broncos wouldn't entertain the thought.
What will probably happen is that Denver will wait to see if Marshall reports to training camp in a few weeks. If he does, great – they can go about resolving the issue in-house. But if he doesn't show, and there's good reason to believe that he won't, then the Broncos have to entertain the idea of trying to get something for him since he becomes a free agent at the end of the 2009 season. (Especially considering that it is getting more obvious that he wants out of Denver at any cost.)