MLB Trade Rumors: Lee, Dye, Atkins & Sanchez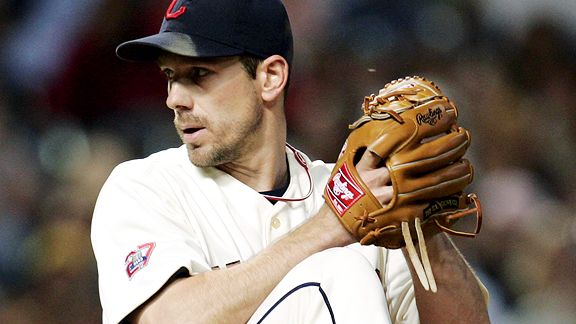 – After trading Mark DeRosa to the Cardinals over the weekend, many speculate that the Indians could be setting up for a fire sale soon and would look to deal ace Cliff Lee. But according to MLB.con's Anthony Castrovince, the Tribe aren't keen on dealing Lee, who the club has an $8 million option with a $1 million buyout option on in 2010. Cleveland might be inclined to part with Lee if the right deal comes along, but they're not going to just give the ace of their staff away because they're out of contention this season.
– Garrett Atkins started at third base for the Rockies on Monday and while manager Jim Tracy said it's because of his hot bat, ESPN's Buster Onley believes the club is trying to drum up more trade interest for the 29-year old by getting him on the field. Colorado is in need of some bullpen help and already have Ian Stewart to man the hot corner if they're successful in trading Atkins.
– The Giants seem to be heating up their pursuit for White Sox outfielder Jermaine Dye, who would have to waive his no-trade clause if Chicago were to work out any deal involving him. San Fran, who leads the NL Wild Card race by a game and a half over the Rockies, are desperate for a middle-of-the-order bat and would love to put a package together to acquire a hitter with some pop.
– Speaking of the Giants, the club would seemingly love to trade former starter Jonathan Sanchez now that they have found a replacement for him in the rotation in 26-year old Ryan Sadowski, who pitched masterfully in his big league debut against the Brewers on Sunday. The problem is that Sanchez's trade value has never been lower as he's struggled with his command all season and has been demoted to the bullpen. Still, he was once viewed as a potential No. 3 behind Tim Lincecum and Matt Cain in the Giants' rotation, so some team may still be intrigued by his potential.
– The Mets are apparently reluctant to part with reliever Bobby Parnell according to the New York Daily News.