Bucks let Charlie Villanueva go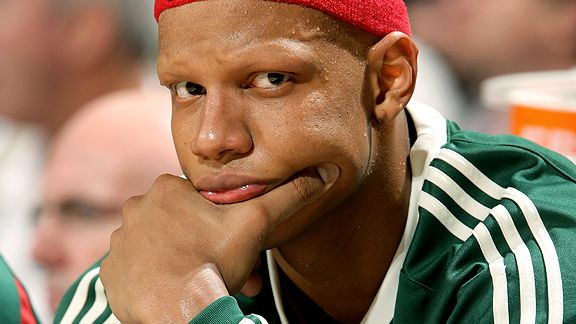 Unless the guy is a major disappointment, a team will usually extend the qualifying offer required to make a player a restricted free agent. In the last year of their rookie contract, players are generally still affordable, so average to decent players usually end up as RFAs for a year before hitting unrestricted free agency the following summer.
I told you all of that to tell you this — the Bucks elected not to make the qualifying offer of $4.6 million to perimeter-oriented power forward Charlie Villanueva, who averaged 16.2 points and 6.7 rebounds last season. In 47 games as a starter, he averaged 17.7 points and 7.3 rebounds. He can now sign with any team he likes and the Bucks will receive no compensation. I expect that he'll garner at least a mid-level deal on the open market. His defense is definitely suspect, but he's young (24) and can really put the ball in the hole.
I sure hope that general manager John Hammond explored all of his options before making this decision. It seems like Villanueva holds enough value to pry a first round pick or a prospect away from a contender (how about a J.J. Hickson-for-Villanueva swap with Cleveland?), but this decision, coupled with the Richard Jefferson giveaway last week indicate that the Bucks are in serious cost cutting mode.
The good news is that, with the move, Milwaukee should be better able to match offers for Ramon Sessions, who is a TSR fave.
Posted in: NBA, NBA Draft, News, Rumors & Gossip
Tags: 2009 NBA free agency, 2009 NBA free agency rumors, 2009 NBA free agents, 2009 NBA offseason, Charlie Villanueva, Charlie Villanueva free agent, Milwaukee Bucks, Milwaukee Bucks rumors, NBA free agents, NBA rumors, Ramon Sessions, Ramon Sessions free agent