Bears say no on Marshall, but Burress remains an option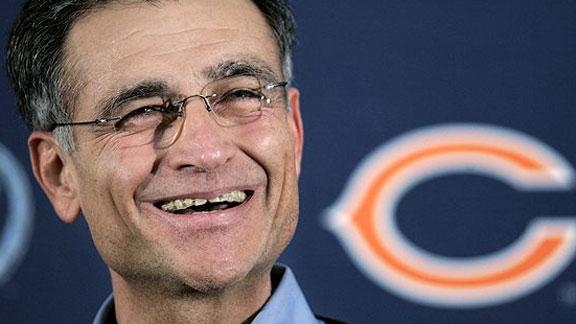 According to a report in the Chicago Sun Times, Bears' GM Jerry Angelo is giving the idea of trading for Brandon Marshall a big fat "no," but signing Plaxico Burress still remains an option.
Smith, who can't comment on players under contract with other teams, harshly said "no" when Brandon Marshall's name was brought up. Marshall has requested a trade out of Denver, and a reunion with Cutler is a natural storyline, but Marshall has a checkered off-field history, is coming off hip surgery and would require substantial compensation to acquire. Go ahead and rule him out.

Burress, though, remains a possibility.

"Plaxico Burress is a good football player," Smith said. "Of course, we all know that. We keep all of our options open. We're constantly evaluating all the players who are out there. But I feel good about our team that we have right now, and I feel good about the receivers we have right now."
I doubt that the Bears would be interested in one malcontent (Burress), but not the other (Marshall). Chances are, they're interested in both, but there are more factors involving trading for Marshall, including putting together enough trade compensation to lure him out of Denver.
If they signed Burress, it would probably only be to a one-year deal for a minimal amount of money. If he acts up or goes to jail, then Chicago could part with him at the end of the '09 season and not have to worry about carrying his baggage into 2010.