Your daily Plax fill: Burress interested in Tampa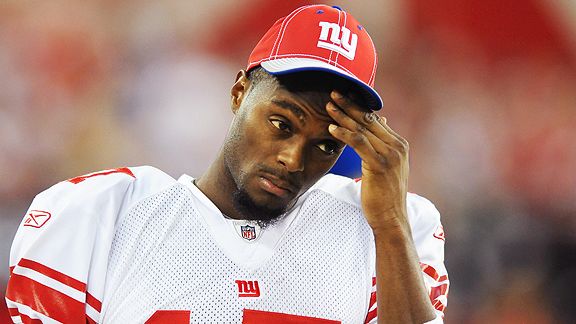 According to the St. Petersburg Times, Plaxico Burress has expressed interest in joining the Buccaneers in 2009. He has already reached out to former teammate Derrick Ward and has also spoken with Antonio Bryant about possibly joining the Bucs (not that either of those players have any bearing on whether or not the team will sign Burress).
If Tampa wants to take the risk on the leg shooter, then they'd have a decent amount of weapons on offense in Plax, Bryant and tight end Kellen Winslow Jr. Of course, the three would also make one hell of a combustible combination and any one of them would be liable to cause a distraction at a moment's notice.
Some believe that the Bears also remain interested in Burress, but I can't see GM Jerry Angelo pulling the trigger (pun definitely intended) on a move like that. If Chicago wanted to add a pain in the ass wide receiver to its roster, why not trade for Brandon Marshall (assuming they even have enough trade pieces to make a dal) and pair him with Jay Cutler?
Either way, it's looking more and more than Burress will play next season. His trial case has been adjourned until September, which means he could still play in 2009, although there's still a good chance the NFL will suspend him, too.