Rosenhaus: Three teams interested in Plax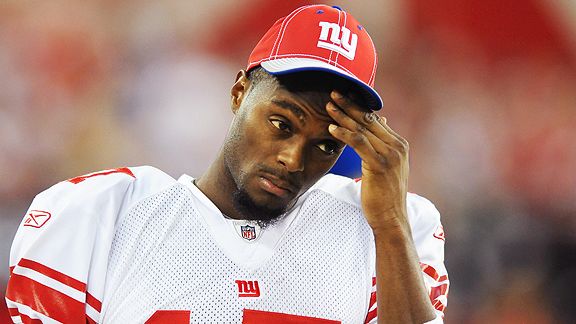 According to agent Drew Rosenhaus, who is now a Twitter madman apparently, another identified team (there are now three according to Rosenhaus) has expressed serious interest in his client Plaxico Burress.
Good news for Plaxico as a 3rd team has just expressed serious interest in signing him. I won't identify any of the teams at their request.
Apparently the Jets and Bucs were the first two teams interested in Plax and sites like Rotoworld.com speculate that the mystery third team could be the Rams, Dolphins or Bears.
Of course, there's a very real possibility that there is no third team, especially considering sports agents are known for trying to create as much buzz about their clients as humanly possible in order to get them signed.
Remember this past offseason in baseball when Scott Boras claimed that multiple teams were interested in Manny Ramirez? And it turned out there was only one team (the Dodgers) that was legitimately interested? So nobody should be shocked if it turns out that none of these teams are "seriously" interested in Burress. After all, there's a very real possibility that he could be suspended or in jail when the season starts, so teams have to be overly cautious about even considering signing him.
This Twitter site is going to fuel (or be the black angel of death depending on how you look at it) all sports rumors because agents are going to throw crap against the wall all the time just to see if it sticks.