Tyson's daughter critically injured in home accident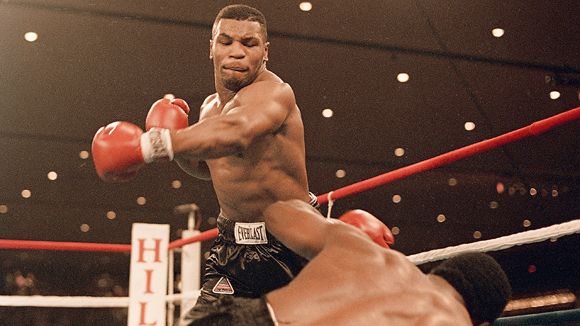 Mike Tyson's 4-year old daughter Exodus is in critical condition after she was found hanging from the cord of a treadmill at her home in Phoenix.
The 4-year-old daughter of former heavyweight boxing champ Mike Tyson was critically injured on Monday in what police said was a tragic accident at home. According to Fox News, Exodus Tyson was found by her 7-year-old brother hanging from the cord of a treadmill. At press time was reported to be in "extremely" critical condition and on life support at St. Joseph's Hospital.

The toddler was reportedly playing near the exercise equipment in the family's Phoenix home while her mother was elsewhere in the house cleaning on Monday morning. When her mother sent the boy to look for Exodus, he found her tangled in the cord. He alerted the mother, who immediately called 911 and began performing CPR.

"Somehow the little girl got something caught across her throat, she became unresponsive, the boy went and got the mother, and the mother came out and found the child," Phoenix Police Sgt. Andy Hill told the Phoenix Fox affiliate.

Tyson, who has been promoting a documentary about his life for the past month, "Tyson," was in Las Vegas at the time of the accident and reportedly flew home immediately upon receiving word of it.

Police are calling the mishap a "tragic accident." A police spokesperson told Fox News that there was "nothing in the investigation that revealed anything suspicious."
I'm not a parent, so I can only imagine how kids can get into things when you think you've placed them in a safe environment. (Or disappear when you turn your back to do something else.)
I'm sure it was an accident and this is an incredibly sad situation. Hopefully young Exodus can recover.