Peavy may not approve deal to White Sox – what about Cubs?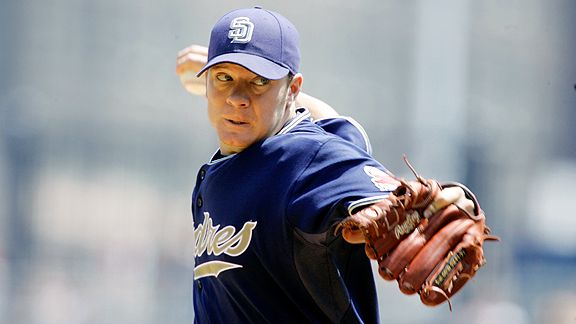 According to a report by ESPN.com, Jake Peavy's agent has expressed doubt that his client will agree to waive his no-trade clause in order for the Padres to complete a deal with the White Sox. Apparently the two teams have already agreed on a trade, but Peavy signing off on the deal is the final step.
The issue apparently is that Peavy wants to stay in the National League, where he's played his entire career. It's obviously much easier to face NL hitting than it is to go to the AL, where they DH the pitcher. It makes sense that he wants to give himself the best opportunity to succeed.
If this trade doesn't go down, I wouldn't fall asleep on the Cubs. They seemed hell bent on trading for Peavy in the offseason, but they eventually walked away. If Peavy doesn't sign off on his no-trade clause in order to join the White Sox, will it wake up the other team in Chicago?
Despite battling a slew of injuries, the Cubs remain only three games behind the Brewers in the NL Central. Ace Carlos Zambrano is expected to come off the DL on Friday and start against the Padres (ironically), but adding Peavy to a rotation that already features Big Z, Rich Harden and Ryan Dempster would be killer.
The question is – do the Cubs have enough prospects to make a deal for Peavy? There probably isn't a chance in hell they'd be willing to give up a young hitting prospect like Josh Vitters, but what about pitchers Jeff Samardzija and/or Andrew Cashner?
Nothing at this point suggests that the Cubs will try and re-enter trade talks with the Padres for Peavy, but it could be something to keep an eye on.