Griffin is a great fit for the Clips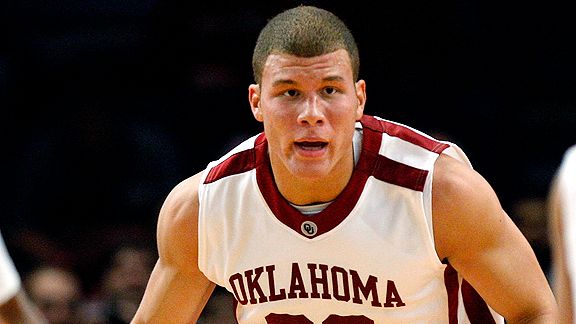 Truthfully, Blake Griffin would be a great fit just about anywhere, but the Los Angeles Clippers can really use him. He's athletic, has an improving offensive game and can really rebound. He has the potential to be a franchise power forward.
When the Clippers signed Baron Davis to a fat contract last summer, things we're looking up for a franchise that only had one winning season in the last 185 years. But the Baron Davis/Elton Brand marriage was not to be when the latter signed his own fat contract with the Philadelphia 76ers. The Clippers (a.k.a. GM/coach Mike Dunleavy) overreacted by trading for Zach Randolph, and they would be so much better off right now had they showed some restraint.
Had the Clippers held onto Cuttino Mobley and Tim Thomas, they would have an additional $17.3 million in cap space (for a total of $27-$28 M) heading into the summer of 2010. With that much cap space and a core of Griffin, Davis, Kaman, Eric Gordon and Al Thornton, the Clippers would have really been in business. They wouldn't have been able to woo LeBron or Wade, but Bosh or Stoudemire would be possibilities, as would Joe Johnson. Now they are locked into Randolph for two more years at the tune of $33.3 million and won't have the cap space next summer to sign a star.
Obviously, landing the right to draft Griffin last night was huge for this franchise. Now they just need to can Dunleavy and find someone who knows what they're doing. Honestly, he should have been fired on the spot when he suggested the team trade for Randolph.
It's going to take a while for the Clippers to turn things around, but with a young core of Griffin and Gordon, the potential is there. Last night was a big step in the right direction, though don't underestimate Dunleavy's ability to screw things up.