Are the Dolphins bringing the spread offense to the NFL?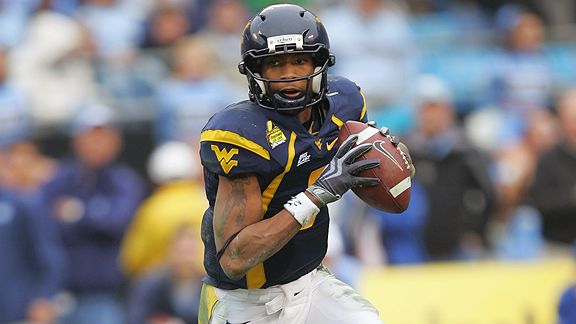 According to a report by the South Florida Sun-Sentinel, the Dolphins are trying to revolutionize pro football by bringing the spread offense to the NFL, most notably by using Pat White, whom the team drafted in the second round of last weekend's draft.
"For the 30 minutes it takes to put in a Wildcat play it takes a defense a day to figure it out and work on how to stop it," former Miami Dolphins coach Jimmy Johnson told WQAM radio last week.

White's ability to not just scramble, but throw the ball with range and accuracy, will allow offensive coordinator Dan Henning and quarterback coach David Lee to add even more elements to the Wildcat offense. Lee brought the gimmicky formation with him from Arkansas.

Upon White's selection by the Dolphins, former Tampa Bay Buccaneers coach Jon Gruden predicted the spread offense was "officially in the National Football League," and described White as "a Wildcat that can throw the football. He's an electric guy."
There's a very simple explanation as to why more pro teams don't use the spread offense like college teams do, and that's because defenses are too fast in the NFL. Many teams had success using the "Wildcat" formation last year (especially the Dolphins), but don't think for a minute that defensive coordinators haven't been working on ways to shut it down.
When Michael Vick first came into the league, many people thought he would revolutionize the quarterback position forever. And while he did have a lot of success in certain offenses (i.e. Greg Knapp's triple-spread option), defensive coordinators like Monte Kiffin found ways to stop him. Defenses eventually catch up.