Rams bar Torry Holt and Orlando Pace from offseason programs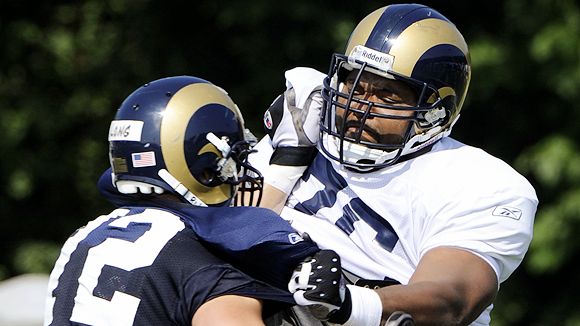 The Rams apparently told wide receiver Torry Holt and Orlando Pace not to show up to any offseason programs this spring.
The Sports Xchange's Howard Balzer reports that the Rams have uninvited Torry Holt and Orlando Pace from their offseason program.

The Rams are trying to move on from the pricey duo, but this hurts their leverage in trade talks. Clearly, St. Louis isn't open to bringing back either in 2009. Holt reportedly hasn't heard from anyone in the organization since Steve Spagnuolo was hired as coach. It looks like Holt and Pace might both end up being released. Neither has been linked anywhere in a trade.
It would be highly unwise for a team to trade a draft pick for Holt and Pace after this news. Both of these players are sure to be released soon and it'll be interesting to see where they wind up. I'd be shocked if the Bears don't try to make a play for Holt, who would be a quality addition to a receiving corps in desperate need of a boost.