Offseason Blueprint: Jacksonville Jaguars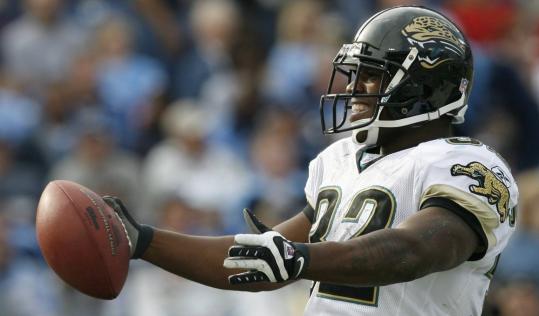 Notable Free Agents: Mike Peterson, LB; Brad Meester, C; Khalif Barnes, OT; Reggie Williams, WR; Chris Naeole, G; Joe Zelenka, TE.
Projected 2009 Cap Space: $15,500,000
Draft Order: 8
Top Needs: OL, CB, LB, WR, RB.
Offseason Outlook: Let the cleansing process begin. The Jaguars have already released long-time veteran running back Fred Taylor, 2008 free agent bust Jerry Porter and disappointing cornerback Drayton Florence. There's also little to no chance the team makes a play to re-sign middle linebacker Mike Patterson, who was at odds with head coach Jack Del Rio for the better part of the '08 season.
The team also made Gene Smith in charge of personnel decisions and Del Rio is expected to take over the defensive playcalls next year, which should turn out to be two sound moves.
In terms of personnel, the team needs to address the offensive line first and foremost and then go from there. The O-line was ransacked with injuries last season, not to mention heartbreak when Richard Collier suffered 14 gunshot wounds in early September, which left him paralyzed from the waist down.
The Jags don't have to reinvent the wheel because they're already got the makings of a competitive team. But they need to regroup and rebuild through the draft and a good start would be to get their hands on one of the top offensive tackle prospects that will be available in the top 10.
Even though his talent is unquestioned, Alabama offensive tackle Andre Smith is proving with each passing day that he may be too much of a risk to be taken with the No. 8 overall pick. But Virginia's Eugene Monrore, Baylor's Jason Smith or Ole Miss's Michael Oher could be available and could replace Khalif Barnes at left tackle, who is expected to depart via free agency.
Even if Jacksonville fills its need for a left tackle in the draft, don't expect the team to stop there in terms of the offensive line. If they fail to re-sign Brad Meester, center will become a concern and overall depth along the entire offensive line will need to be addressed after the injuries piled up last season.
If the Jags address the left tackle position in the draft, they could turn their attention to their depleted secondary. As previously noted, the team released Florence after a poor 2008 in which he was benched for Brian Williams, who had to switch from safety. Gerald Sensabaugh (who filled in for Williams when he shifted to corner) isn't expected back, which means Williams could switch back to safety if Jacksonville can address the cornerback position in free agency. Leigh Bodden (Lions), Domonique Foxworth (Falcons) and Chris McAlister (Ravens) are the top free agent corners.
The Jags could add some depth at linebacker after Patterson jets via free agency, but the starting three is set with middle linebacker Daryl Smith being accompanied by Justin Durant and Clint Ingram on the outsides.
Finally, in their ongoing search for productive wideouts, the Jags will look to add at least two receivers this offseason to compete with Matt Jones, Dennis Northcutt and Mike Walker. Reggie Williams isn't expected to be brought back after years of underachieving.
The Jags could also could look to bring in a running back to pair with Maurice Jones-Drew, but don't expect it to be a high priority with the offensive line and secondary holes needing to be addressed first.