2009 NBA All-Star reserves have been announced…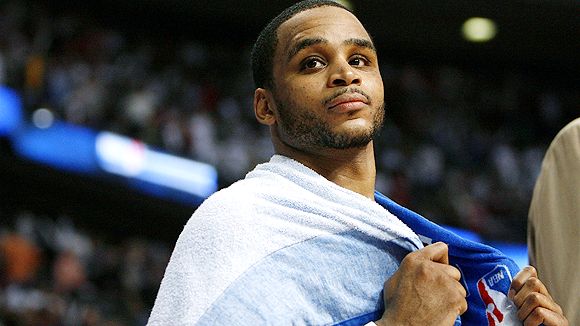 East: Devin Harris, Danny Granger, Jameer Nelson, Chris Bosh, Joe Johnson, Rashard Lewis and Paul Pierce
West: Shaquille O'Neal, Chauncey Billups, Pau Gasol, Dirk Nowitzki, Tony Parker, Brandon Roy and David West
When comparing the final rosters to my picks, there were three changes. I didn't have Allen Iverson on my roster, much less a starter, but he was voted in by the fans. Rashard Lewis replaced Vince Carter, which goes to show that the coaches value team wins more than individual (albeit gaudy) stats. David West replaced Carmelo Anthony, and I think it's a good call, especially with 'Melo's injury. The longer he was out, the better the chances that the coaches would leave him at home. It didn't help his All-Star stock that Denver has played very well without him.
The only thing that's really wrong with these rosters is the inclusion of Allen Iverson. There were a host of players in the East — Carter, Tayshaun Prince, Ray Allen, Mo Williams, Rajon Rondo, Caron Butler and Josh Smith — that were more deserving, but there's no doubt that AI is a very popular player. Unsurprisingly, we can't really argue with the coaches' picks. They know what they're doing.
It's especially good to see Devin Harris, Danny Granger, Jameer Nelson and Tony Parker get recognized for their fine play this season.